Ingredients :
4 chicken pieces (I prefer the thighs)
1 small onion
2 cloves garlic
a laurel leaf
1 tablespoon tomato concentrate
400 gr of fresh tomatoes
3 glasses of rice (1 glass = 150 ml)
1 handful of peas
3 tablespoons oil
salt, black pepper, paprika, coriander powder
water
Preparation :
pass the onion to the blender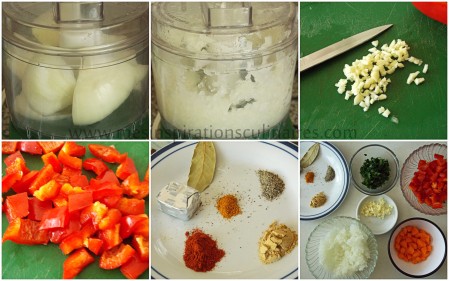 pour the mixture into a deep frying pan, add the olive oil
add onion and garlic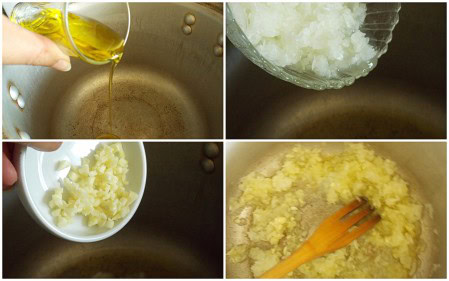 stir the mixture a little until it has a nice color,
then add the chicken, bay leaves, paprika, salt, black pepper, and condiments to taste
simmer a little, and add the tomatoes
add the tablespoon of canned tomato, and let it all come back.
When the sauce is reduced, add the water to cover the chicken and cook.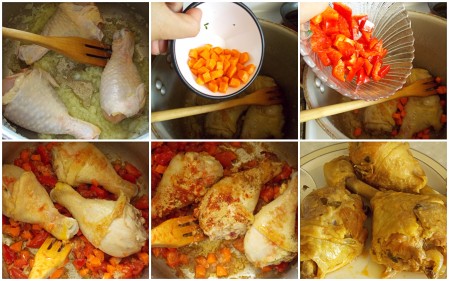 when chicken is cooked remove sauce and set aside.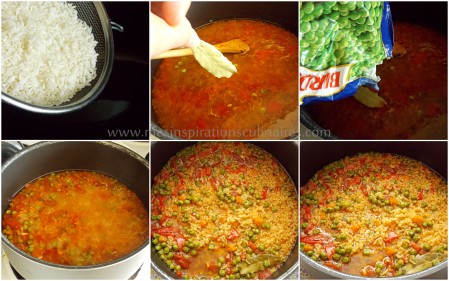 add rice and peas, simmer a little and cover with water
(usually I add 2 glass of water to a glass of rice, but since there is already chicken cooking sauce, so I try to evaluate the amount of sauce and add the necessary amount of water )
let cook on low heat covering the pan.
serve immediately and good appetite