Ingredients :
– 180 ml whole milk
– 45 g caster sugar
– 1 tsp salt – 375 g flour
– 175 g butter
– 1 sachet of dry baker's yeast (8 g)
– 20 bars of dark chocolate
– 1 egg yolk + 1 tsp caster sugar + 1 teaspoon milk for gilding
Preparation :
Warm milk and stir yeast. Put the milk in the MAP vat with yeast, flour, butter and finally sugar and salt. Start the dough program.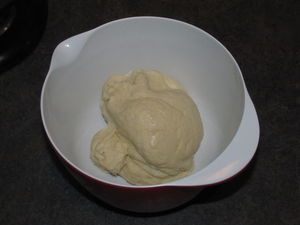 Once the program is finished. Allow the dough to rise.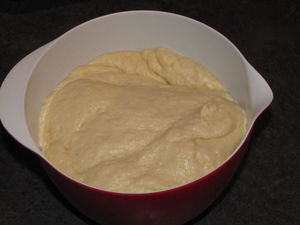 degas the dough and divide the dough piece in half. Spread the first ball on the worktop into a large rectangle 20 cm high and about 40 cm wide.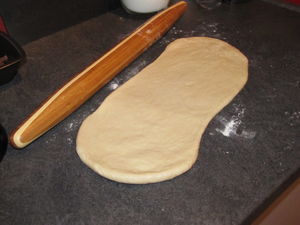 In this rectangle, cut strips 8 cm wide. Place at the top of each strip a first chocolate stick. Roll the dough on itself 2 times, then put down a second chocolate stick and finish winding the strip of dough.
Renew the operation with the second ball of dough.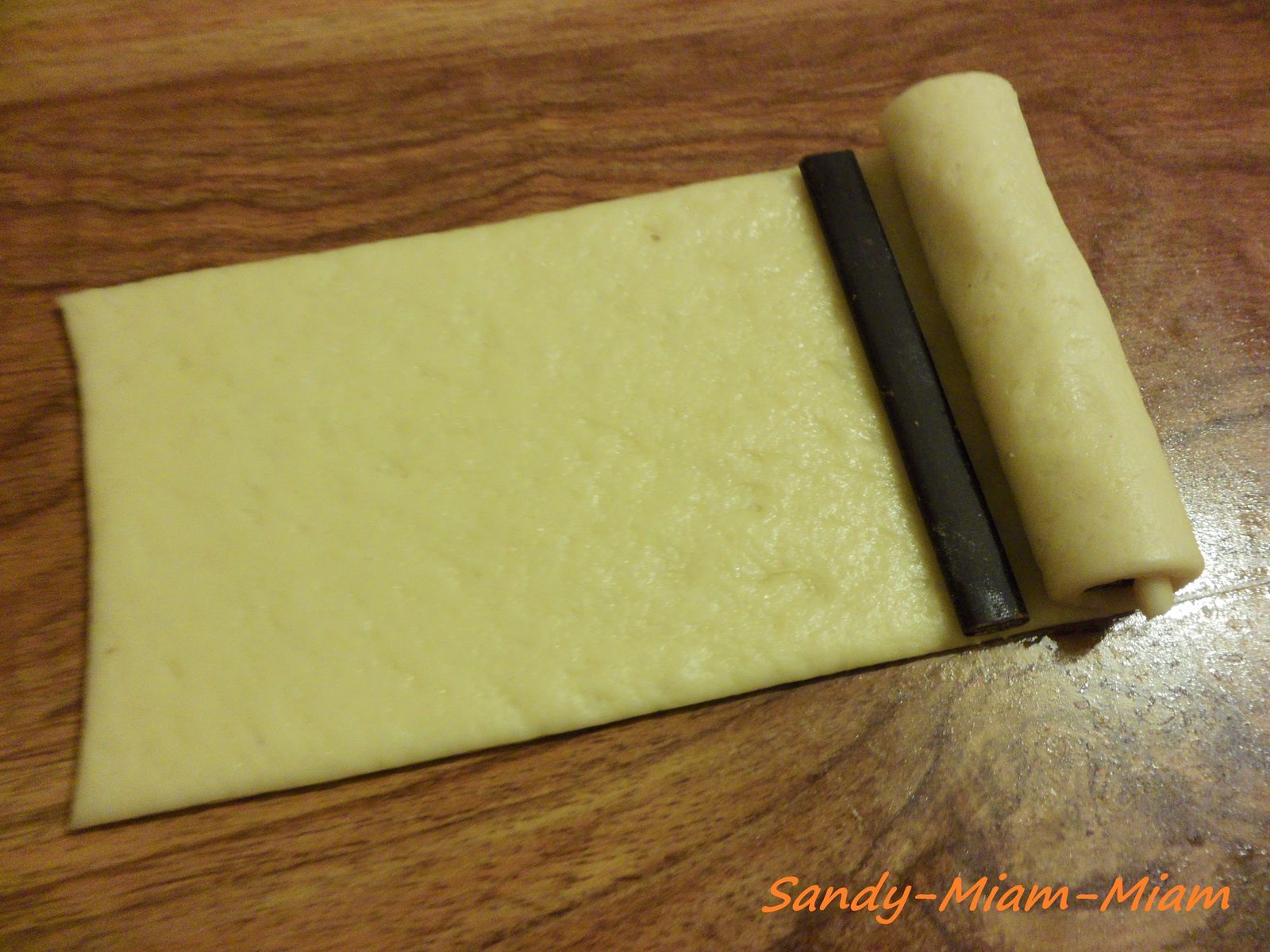 Chocolate buns with brioche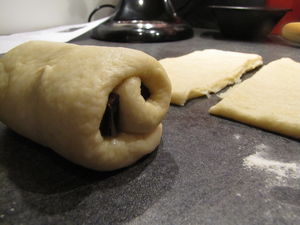 Place the buns underneath on a plate covered with baking paper, then leave to grow another 45 minutes at room temperature.
Preheat the oven to 200 °. Brown each bread with the beaten egg yolk with milk and sugar, then bake for 20 minutes.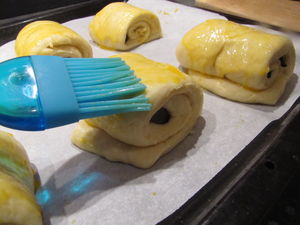 Put them to cool on a rack before tasting them, the same day preferably.